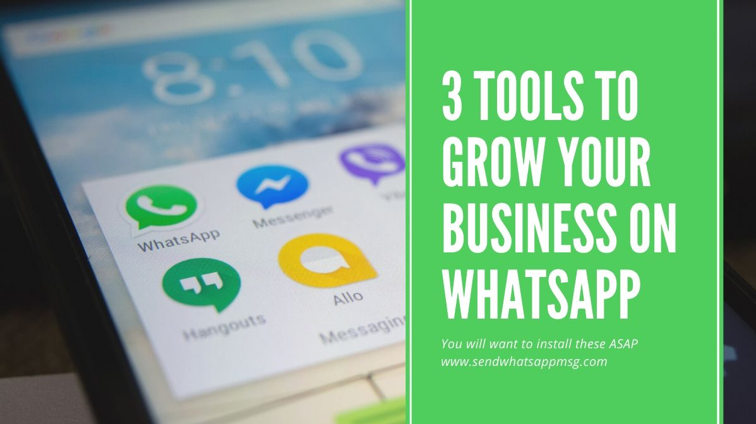 As a business owner, you are facing multiple challenges while trying to grow your business presence and reach your target-audience on messaging apps. But how do you make the right choices? Is WhatsApp the best messaging app to communicate with your clients?
Today, WhatsApp is one of the most popular way to communicate across the world. It is a social messaging service for mobile devices that allows users to call and send free text messages, videos, audios, images or any other type of communication to anyone in their contact list. Not only it allows users to get in touch with friends and family, but it also turns out to be a great way to grow businesses.
Millions of users are connecting on WhatsApp, so using this app as a marketing tool for your business is definitely a smart decision. According to TechMoran Statistics, as of February 2020, WhatsApp has reached a number of 2 billion users, maintaining its number one position amongst the most popular apps in the world.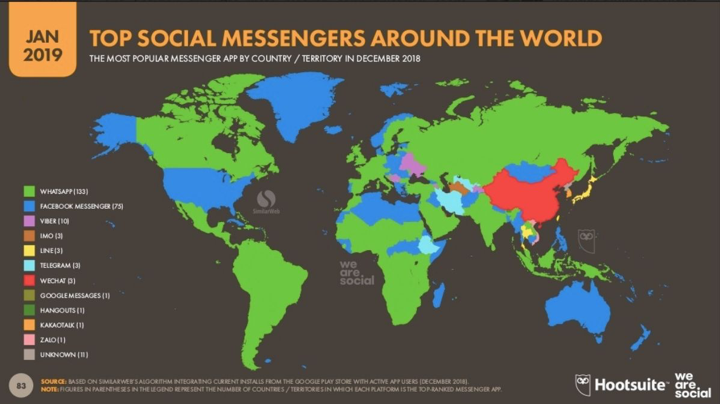 (Photo Credit: We are social, 2019)
Looking at those numbers from an entrepreneurs' point of view, WhatsApp turns into an incredible business tool. It is a global way to communicate and engage with potential customers.
As a WhatsApp user & Business Owner, these are some actions you may take to reach more clients for your business on this app:
Communicate directly with clients and potential customers in real-time
Send Vouchers, discount coupons or any other marketing materials
Connect to your potential audience through Facebook
Create a targeted-group of your potential customers
Create contests and even advertising campaigns
Of course, all these actions may bring you results, but why not make it a lot more efficient? Here are 3 tools that can change your way of Business Communication on WhatsApp.
1. WhatsApp Business App
This app is gold for small businesses that aim to communicate directly with their customers. It is available for both, iOS and Android users, and offers similar features to a Facebook Page: website link, business description, location and even working hours.
If you want to try it out, you can download for free the WhatsApp Business and add the contacts of your customers.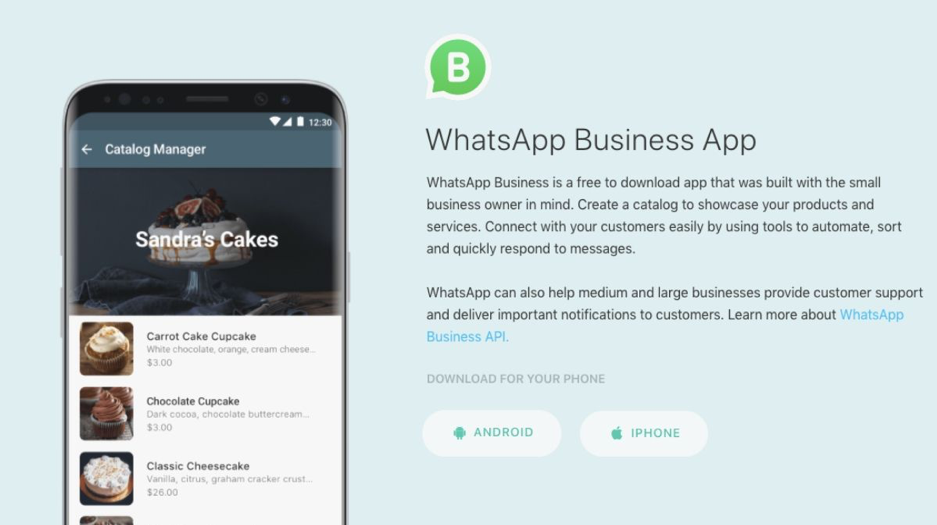 (Photo Credit: Whatsapp)
Best things about WhatsApp Business App:
Contact your customers directly through their favorite channel of communication
Process orders and receive payments
Create surveys, ask questions and get quick replies from your customers.
Messaging tools: be more responsive and send a greeting message or a message when you are away automatically.
It is Free.
2. What Soft Marketing
What Soft Marketing represents a platform of gathered tools for automating the marketing on WhatsApp. Comparatively to WhatsApp Business, it is not primarily focused to ease the direct communication with your clients, but to provide all integrated tools for the process of extending the database of your clients. After downloading the Software on your Microsoft Device, you will have to upload the contact list of your potential customers in csv.files or txt.files format. This software is available in 2 packages, and the pricing starts at 120$ per package.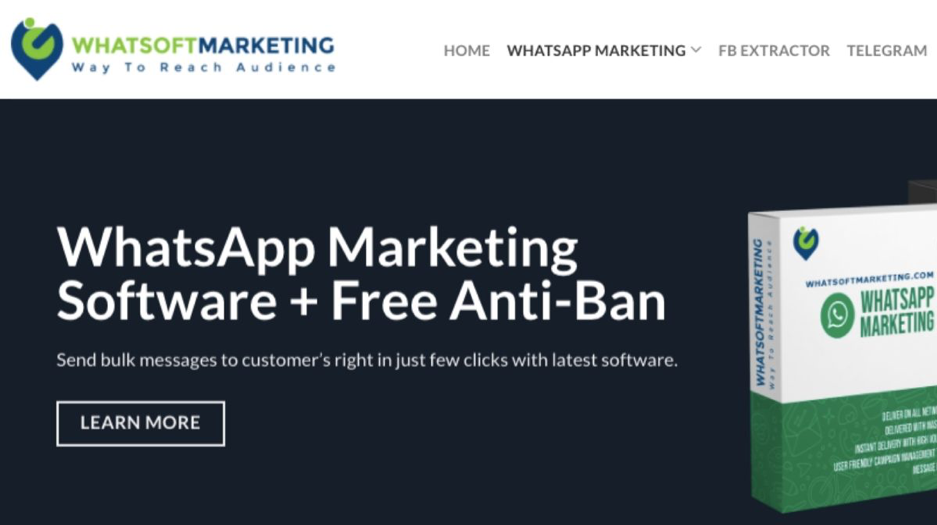 (Photo Credit: What Soft Marketing)
Best things about What Soft Marketing:
Helps you convert your leads into customers
Send bulk messages at once to your target audience

Get customer data from other WhatsApp Groups and extend your database

Set autoreplies and send greeting messages


Provides a WhatsApp Marketing Guide Book
3. Send Whatsapp Message
If the previous tools refer to messages and marketing automation, Send WhatsApp Message is a tool for sending messages and making business calls without adding contacts. In some cases, you do not need to add all the numbers to your contact list, especially if you are not going to contact them repeatedly or you are always in a hurry. Instead of registering an unnecessary contact, keep it simple and text or call your clients directly.
Best things about Send WhatsApp Message:
The fastest way to text and make business calls on WhatsApp
Send messages and make calls all over the world without adding a contact
Stay safe and keep your eye on your sensitive data
Save your time and invest it in other business activities instead of managing an unnecessary contact list
It is Free.
Remember to bookmark Send WhatsApp Message tool on your desktop or if you wish to add this tool as an APP on your phone, scroll down to the FAQ section for instructions.